CSD Theaters
Audition Info
CSDTheaters 2020-21 Season- Winter
Submissions now being accepted for "Singular Sensations"!
All ages welcome to submit!
MORE INFO BELOW:
"Singular Sensations"
CSD Theaters 2020/21 Production – WINTER
NO AUDITION NEEDED. PLEASE READ:
With COVID keeping us from doing any onstage work, we are going to do something much more out of the box. Singular Sensations is for any CSD student grade k-12 or recent CSD alum. Different grades and experience levels have a group. Under each group there is a submission category. Students will fill out a submission form, film their piece and then send it in for potential inclusion in the show.
*Submission Categories: 
There are various categories from which to choose. All of them except All-Stars can be done on your own or with friends. We recommend using zoom or google meet if you are performing with other people. Please follow current health & safety guidelines.
*Submissions:
People may send in as many submissions as they like, however, each complete group compilation will not be any longer than 2 hours. If we receive many submissions we may only be able to use one of yours. On the submission form there is a box marked 'priority;' please check this box for the one piece that you want if we are only able to choose one of yours.
Copyright:
Original material preferred. If you are using someone else's published work that is not Public Domain, please be sure you have the right to perform the piece in public (if you purchased the sheet music, you MAY have the right to perform it. Please check your purchase contract on the sheet music). You must prove you have the right to perform your piece. Thank you for understanding. It's the law and we respect artist's work! 
Directors/Mentors:
Any submission in the All-Star group is required to have a director/mentor, and submissions in the Super Star group are recommended to have one. Miz B (laura.beck-ard@corvallis.k12.or.us) is a good resource for finding a director if you don't have one in mind. Student directors are acceptable, as are coaches, teachers, parents, etc. The expectation for a piece that has worked with a director/mentor is that it be more professional in appearance. Directors/Mentors may not appear in the piece, however, they may act as accompanist or to introduce the piece.
*Only socially distanced performances that adhere to the Corvallis School District Covid guidelines will be accepted. 
Groups and Submission Categories
RISING STAR (Grade K-5)
Acting– Monologue (30 seconds – 1 minute)
Acting- Scene 2-5 people on zoom or otherwise socially distanced (3 min max)
Acro/Dance– Solo or group (3 min max)
Vocal & Instrumental– Solo or group (3 min max)
Lip Synch– Solo or duet, should have integrated movement (3 min max)
Open– to accommodate routines that do not fit in any other category. Can include routines with 2 or more genres, pom/cheer, baton, non-musical theatre song, dance & instrumental, etc. (3 min max)
SHINING STAR (Grade 6-8) 
Acting– Monologue (30 seconds – 2 minutes)
Acting– Scene 2-5 people on zoom or otherwise socially distanced (5 min max)
Musical Theatre /Acting with Integrated Song and/or Dance- 2+ people (10 min max)
Acro/Dance– solo to group (3 min max)
Vocal and/or Instrumental– solo to group (3 min max)
Lip Synch– 1+ people, integrated movement/choreography required (5 min max)
Tech Demo or Presentation– Make-up design/application, Costume design/build, Set Design
Open– to accommodate routines that do not fit in any other category. Can include routines with 2 or more genres, pom/cheer, baton, non-musical theatre song, dance & instrumental, etc. (3 min max)
SHOOTING STAR (Grade 9-12)
Acting– Monologue (30 seconds – 2 minutes)
Acting– Scene 2-5 people on zoom or otherwise socially distanced (8 min max)
Musical Theatre /Acting with Integrated Song and/or Dance- 2+ people (10 min max)
Acro/Dance- solo to group (5 min max)
Vocal and/or Instrumental– solo to group (5 min max)
Lip Synch– 1+ people, integrated movement/choreography required (5 min max)
Tech Demo or Presentation– Make-up design/application, Costume design/build, Set Design
Open– to accommodate routines that do not fit in any other category. Can include routines with 2 or more genres, pom/cheer, baton, non-musical theatre song, dance & instrumental, etc. (5 min max)
SUPER STAR
(Any grade performer with special needs or on IEP- Director/mentor recommended)
Acting– Monologue (30 seconds – 2 minutes)
Acting– Scene 2-5 people on zoom or otherwise socially distanced (5 min max)
Musical Theatre /Acting with Integrated Song and/or Dance- 2+ people (10 min max)
Acro/Dance– solo to group (3 min max)
Vocal and/or Instrumental– solo to group (3 min max)
Lip Synch– 1+ people, integrated movement/choreography required (5 min max)
Tech Demo or Presentation– Make-up design/application, Costume design/build, Set Design
Open– to accommodate routines that do not fit in any other category. Can include routines with 2 or more genres, pom/cheer, baton, non-musical theatre song, dance & instrumental, etc. (3 min max)
ALL STAR
(Mixed grade and/or alum up to 20 y/o- Director/mentor required)
Acting– Monologue (30 seconds – 5 minutes)
Acting– Scene 2-5 people on zoom or otherwise socially distanced (15 min max)
Musical Theatre/ Acting with Integrated Song and/or Dance- 2+ people (15 min max)
Acro/Dance– 1-4 people (5 min max)
Acro/Dance– 5+ people (15 min max)
Vocal and/or Instrumental– 1-4 people (5 min max)
Vocal and/or Instrumental– 5+ people/choir/band (8 min max)
Lip Synch– 1+ people, integrated movement/choreography required (8 min max)
Tech Demo or Presentation– Make-up design/application, Costume design/build, Set Design
Production– Portraying a theme, Story, Broadway Musical, Play, Movie etc. May include more than one genre, for ex: dance, lip sync, singing, acting & instrumental. Original works accepted, full production value expected.
Open– to accommodate routines that do not fit in any other category. Can include routines with 2 or more genres, pom/cheer, baton, non-musical theatre song, dance & instrumental, etc. (8 min max)
LUCKY STAR
(Non-student Adult over 20. Director recommended, though not required )
Same categories and time requirements as ALL STAR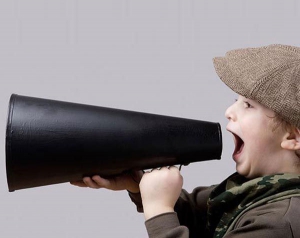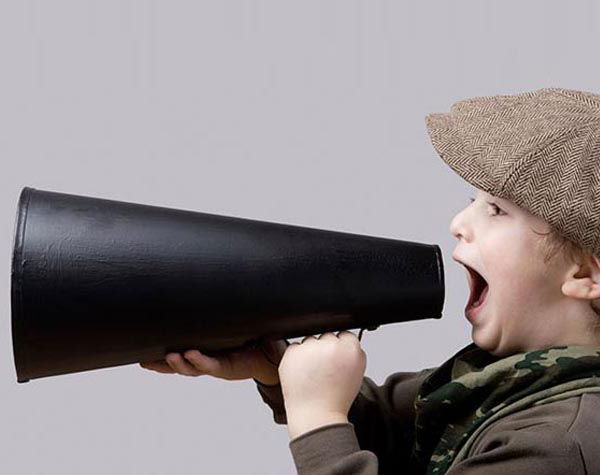 Singular Sensations" Actors', Technician's, and Parents Public Facebook Page
Looking forward to seeing your submission(s)!
Questions? Email Laura.Beck-Ard@Corvallis.k12.or.us