Performance Spaces
Available for Rent
Corvallis School District Theaters has three performance spaces available for rent to groups and individuals.
Corvallis High School Main Stage Theater
Black Box Theater (at Corvallis High School)
Crescent Valley High School Auditorium
Below is an overview of the spaces available for rent and the general terms: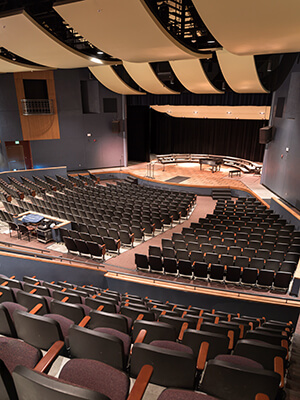 Reopening CSD Facilities for Community Use:
Updated August 19, 2020
We understand our community members are anxious to return to school campuses, fields, and playgrounds.
Our operational focus is on ensuring a successful reopening of schools in October.
The district is currently accepting community use requests.
Community-use activities will not be approved until further notice.
A limited number of our staff are accessing the buildings and school grounds to perform essential operational functions.
CHS Main Stage Theater
Corvallis High School Main Stage Theater

is a state-of-the-art, modified-proscenium theater that seats up to 620 people and is equipped with…
CHS Black Box Theater
CVHS Auditorium